Welcome to Jo Ely, author of Stone Seeds.
Thanks so much for inviting me on to My Life in Books, Ruby. It's been a fun but really tricky job, whittling down my all-time favourite books to just these ten. Hope you enjoy reading my list as much as I enjoyed writing it.
The Bluest Eye by Toni Morrison
The story is set in one of the darkest periods of American history, and Morrison explores the complex ways in which a racist society can slip under doors to the home, infect a child in intimate and devastating ways.
The main character's mother is servant to a rich white family and cares for their children. Meanwhile her own small girl wishes she had blue eyes. At first this childish desire is only a very small tear in the fabric of her psyche but, as the pressure on her mounts, an agonising kind of unravelling begins. Told with the heart stopping poetry we expect from a Toni Morrison novel, it's one of those books which can alter your perspective completely. Nothing looked quite the same to me afterward.
Wide Sargasso Sea by Jean Rhys
Jean Rhys retells the classic Jane Eyre from the point of view of the madwoman in the attic, the 'hero' Rochester's wife. The spoiler alert here is that he isn't such a hero to us by the end of the tale.
Wide Sargasso Sea was all the more poignant for me, because I had truly loved Jane Eyre as a girl, and had only wanted the madwoman to get out of the way of the romance between Rochester and Jane. So to find myself, years later, rooting for that very same woman, as she stalks the corridors, setting the curtains alight … Well. It just goes to show that your character's perspective is everything.
In This Light by Melanie Rae Thon
A long-dead slave who haunts an old nun, Didi Kinkaid and her tribe of homeless children, Nobody's Daughters, picking up men in the rain at truck stops. Or Raymond Good Bird, scarred war veteran with a face to love, because "without love there was no way to look at him."
Outsiders, runaways, downtrodden and heartbroken people are Melanie Rae Thon's subjects here, and in her capable hands "ten words could fill a day, but a hundred might describe a lifetime."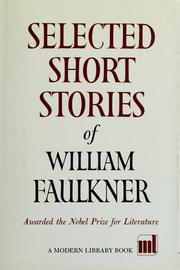 Selected Short Stories by William Faulkner
I'm a big fan of Faulkner, but really it's always been his short stories for me. My favourite is Barn Burning, in which a child struggles to get a little psychological oxygen in a house consumed by an incomprehensibly dictatorial father. When the boy finally defies the man, it's an act of conscience. He's saving others.
I love the story most for its perfect twist at the end – the point at which there is no going back, when he's 'won'… that's when the child feels his grief for his father. His love.
The Lady in the Lake by Raymond Chandler
Raymond Chandler is a real comfort read for me. Nothing better than nestling down on a rainy Sunday with Chandler's glorious settings, his poetic car rides, his kick-ass, sharp tongued heroines and villainesses. Or his back-talking, hard living anti-hero Philip Marlowe, who'd rather take a slap in the face or a slug from a Colt 45 than talk about his feelings. Or give up on a case.
The Road by Cormac McCarthy
In The Road, McCarthy depicts a bleak, ruined world in which only the most inhumane seem to have the ability, or even the will, to survive. Into this terrifying environment a man makes his slow progress, armed with a busted shopping trolley, a few meagre possessions, and in sole charge of his only child, a boy. The daily life of the two is a scavenge for the most basic props of living: food, water, warmth. They are never fed enough, warm enough, safe enough, and at times the terrible beauty of their landscape feels like the cruellest joke played on the pair. But at bottom, The Road is a story about the love between a father and child, and it's all the more poignant against this terrifying backdrop.
Too Much Happiness by Alice Munro
I'm a huge Alice Munro fan, and have loved every one of her short stories, but buried in the middle of this particular collection is my favourite Munro story of all time. Perhaps my favourite short story full stop. Dimensions tells the story of an abused wife, but in Munro's capable hands, the story comes to take on the largest of all possible themes: religion, terrorism, power, grief, madness.
Above all, Munro shows the insidious ways in which Doree's power is taken, piece by quiet piece. In a classic Munrovian twist at the end, Munro manages to pinpoint one small, softly vanishing light. That she can find it right at the bottom of even a story as dark as this one is a testament to her considerable powers.
The Handmaid's Tale by Margaret Atwood
The republic of Gilead is set in a chilling future America, in which women's choices are to breed, serve, or die. For me, The Handmaid's Tale is speculative fiction at its quiet, slow, simmering best. Offred, and the other characters, just breathe into life on the page.
Blue Glass by Sandra Tyler
In Blue Glass, New York Times Notable Author, Sandra Tyler reframes parenthood, and childhood, as a problem of holding on and letting go. Told through the eyes of a young girl, Blue Glass is about three generations of women, each struggling in their own way with attachment and loss. Tyler has a real gift for the acute emotional observation, for finding the poetry in the domestic detail. The accumulated effect is a book which packs a much bigger emotional punch than a more dramatic storyline would have done.
The Secret Garden by Frances Hodgson Burnett
A lot of us can still remember that period in childhood when your parents would catch you reading past midnight, under the covers with your torch and covered in snot and tears of sadness or rage, because Aslan had been tied up and shorn, or Jane Eyre's shitty 'brother' wouldn't let her read the library books. You had no psychological defences against the story in those days, you just had to feel it all.
Of course, re-reading these stories as an adult, you do see different things. When I read my own favourite story from childhood, The Secret Garden, to my daughters, they were caught up in the bleak wintry moors, a world in which foxes could be tamed and small orphan girls could be endlessly resilient, but I was preoccupied with Dickon's mother. Writing in 1910, Frances Hodgson Burnett had created a warm and wise, working class single mother with a huge brood of children. Instead of some insidious implied moral judgment of her, of the kind that seems to waft in the ether today, in this story Dickon's fantastic mother quietly saves the day. Can't help thinking that The Daily Mail would hate that.
Jo Ely's debut novel Stone Seeds, was published on 24 March 2016.