Welcome to Louise Jensen, author of The Sister.
Thanks so much for inviting me to take part in your fantastic blog series. I must admit, I found choosing my ten most influential books almost as difficult as writing a novel. There was a great temptation to Google titles that would make me appear educated and sophisticated but in the end I had to go with my heart, so Enid Blyton it is!
The Famous Five by Enid Blyton
At primary school I devoured books at such an alarming rate, I was given permission to take more than the allocated one book per child home each week. Long after I should have been asleep I was reading Enid Blyton books by torchlight under my covers, and The Famous Five was my favourite series. It was these books that ignited my interest in mysteries. Who was the baddie? Why did they do it? Would the gang figure it out in time? Always, one of them would be in peril towards the end and my heart would pound and I couldn't rest until good triumphed over evil. At this young age I didn't just want to be a writer. I wanted to be Enid Blyton.
Charlie Brown by Charles M. Shulz
I adore all things Snoopy but Charlie Brown is a bit of a hero of mine and the Peanuts books are still something I dip into today. Charlie Brown never gave up. Despite the gazillion times Lucy pulled the football away when he went to kick it, he never lost the hope that this time it might be different. This time he might be successful. If I have a down day and am not feeling as positive as usual I flick through a Peanuts book and take heart from Charlie Brown's determination to never stop trying.
Every Day is Wonderful by Fredric Fewings
This beautiful children's pocketbook was bought for me by my grandparents when I was at primary school, and it is one of my most treasured possessions. I was always a very thoughtful child and this book, stuffed full of inspirational snippets and gorgeously illustrated, invited me to actively seek the good and positive in each and every day.
'So look for Beauty everywhere,
And practice Goodness, too,
For wonders have their origins,
In the heart of you!'
Little Women by Louisa May Alcott
Still at primary school, still reading Enid Blyton over and over I found a worn copy of Little Women in our garage and although I thought it looked a little boring, I had nothing else to read on that day and decided to give it a go. Jo March became my heroine. I rooted for all the sisters, cried buckets when Beth died and felt emotionally drained when I'd finished it. Books up until that point had been full of excitement and adventure. All boarding schools, mysteries and magic trees.
Little Women made me feel something different. Really feel. And that was the moment I started to work my way through the classics wondering who wrote these stories? How did they become writers? It seemed so far out of reach but the spark was there for me, which smoldered away for the next thirty-five years, and I vowed that if I ever wrote a book it would be an emotionally moving one but still retain the mystery element I'd first fallen in love with.
The Curious Incident of the Dog in The Night-Time by Mark Haddon
I used to read anything and everything I could get my hands on but a few years ago, without knowing, I became stuck in a genre rut. Always heading to the same section of the library and the bookshop.  A friend recommended this story to me and told me it was a young adult novel and I told her I would read it but I secretly didn't think I would. Frustrated she lent me her copy and said I had to read it straight away and so I sat down, and didn't move again until I'd finished and I've read it many times since. A big lesson for me on book snobbery and I'll never fall into the genre trap again.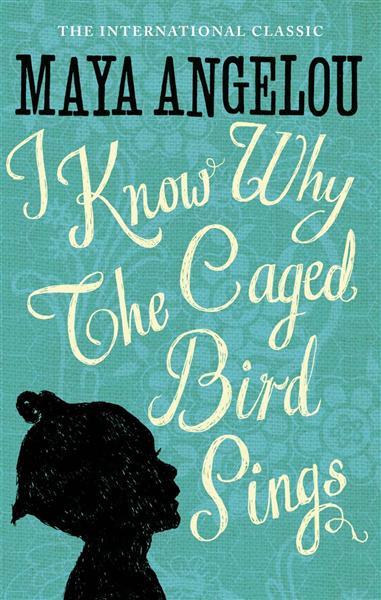 I know Why the Caged Bird Sings by Maya Angelou
I'd become familiar with Maya Angelou and her background as a civil rights activist and was interested to read more about this woman who had empowered so many. At that point to me there was a clear divide between fiction and non-fiction styles of writing, so although I expected to be educated I didn't expect to be enthralled by her style of writing. Early on there's a sentence which reads: 'If growing up is painful for the Southern Black girl, being aware of her displacement is the rust on the razor that threatens the throat.' I remember stopping and rereading that sentence over and over, thinking about the power of language and that was the first time I ever realised what was meant by 'voice.'
The Stand by Stephen King
As a teenager I was a real horror fan. The scarier the better. I'd read a fair few Stephen King books before stumbling across the massive publication that is The Stand and I curled up in my chair and waited to feel the creeping sense of unease I usually felt with his novels. What I didn't expected was to be so emotionally moved I cried many times during this story and to this day it is still one of my favourites.
Laughing on the Outside, Crying on the Inside by Judy Carne
Judy Carne was the star of the 60's American TV show Rowan and Martin's Laugh-in and the wife of Burt Reynolds. She was also my mum's cousin. When Judy returned to our home town in Northamptonshire from Hollywood regaling us with tales of the rich and famous I was enthralled by the glitz and glamour of her life.
Reading her biography however, painted a very different picture. She had a real struggle and a phenomenal journey  to achieve what she achieved through real hardship. I'd always thought my town was ordinary and by default I was never destined to be anything other than the secretary I was when I left school. Judy inspired me to never lose sight of my dreams or give up and made me realise that ordinary people can live extraordinary lives if they only believe they can.
Don't Sweat the Small Stuff by Richard Carlson
At one time I had bookshelves full of self-help titles. Newly disabled, and at a real low, I was constantly searching for the one thing that could make a difference. Don't Sweat the Small Stuff was that book. Broken down into ultra short chapters, it's easy to dip in and out of and to implicate into everyday life. Now a teacher of Mindfulness, this book is one I often recommend to my coaching clients.
Mrs. Sinclair's Suitcase by Louise Walters
When I began writing The Sister I heard about the WoMentoring Project, founded by Kerry Hudson, offering mentors to upcoming female talent. On the list of mentors was Louise Walters and I'd just finished her debut Mrs Sinclair's Suitcase and was captivated by her voice and beautiful story. It took ages, and a fair few glasses of wine before I felt brave enough to apply to the project and I was thrilled when Louise became my mentor.
I wrote the first ten thousand words of my novel and Louise replied, in a very gentle way, that although my style of writing was lovely the story didn't flow like a novel at all.  I deleted the words but before starting again I wanted to reread a book I'd loved, but with a critical eye. A writer's eye. To try to learn where I went wrong. Louise's book was the obvious choice and I reread making careful notes. How did characters develop? How does her story arc work? It was a pleasure to reread her gorgeous story, her writing is exceptional, and I learned such a lot about how to structure a novel.
Louise Jensen's debut novel, The Sister, was published on 5 July 2016.